Nouvel album ?
Mar 16 Juil - 20:19 par pierroooo
Commentaires: 194

Né à Houston, Texas le 09 septembre 1946
Décédé à Arizona le 06 juin 2006
Billy Preston était considéré comme un surdoué du piano et de l'orgue.
Il entame sa carrière à l'âge de 10 ans en jouant pour la diva gospel Mahalia Jackson. En 1958, Billy Preston endosse le rôle de W.C. Handy pour le film autobiographique St. Louis Blues. Au début des années 60, il part en tournée avec Little Richard & Ray Charles. En 1962 il fait connaissance à Hambourg du groupe The Beatles et se lient d'amitié . En 1963, il sort son premier album Sixteen Year Old Soul.
En janvier 1969, invité par George Harrison, il participe aux sessions d'enregistrement du projet Get Back qui débouchera sur l'album Let It Be. Il joue notamment le solo de piano électrique de la chanson ''Get Back, et de l'orgue sur le titre Let It Be. Continuant à jouer avec les Beatles en février la même année, il travaille aussi sur les ébauches des chansons qui finiront sur Abbey Road. Il faisait partie de ces personnalités qui méritaient d'être nommées « le cinquième Beatle ». John Lennon lui-même était favorable à son intégration dans le groupe en 1969.il est aussi historiquement le seul à figurer nommément sur la pochette d'un disque des Beatles : le 11 avril 1969, parait le 45 tours Get Back/Don't Let Me Down par The Beatles with Billy Preston.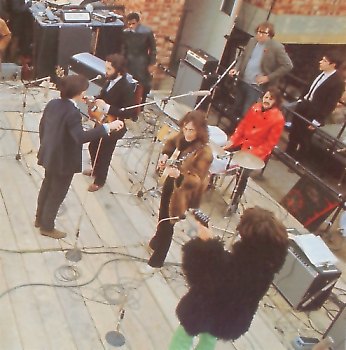 Le 30 janvier 1969, il les accompagne lors de leur concert improvisé sur les toits de l'immeuble des studios Apple qui sera l'ultime concert des Beatles.
1970 il retrouve George Harrison pour l'album All Things Must Pass puis sur la scène du Madison Square Garden de New York pour le concert for Bangla desh en 1971
Il travailla ensuite avec beaucoup d'artistes dont The Rolling Stones Eric Clapton, Aretha Franklin John Lennon, Ringo Starr Jet ou Bob Dylan tant pour des projets personnels que pour leurs albums.
Il était également compositeur. Sa carrière solo est marquée par des hits tels "Outta space" et "Nothing from nothing" Un de ses succès les plus connus est You are so beautiful, chanté par Joe Cocker en 1974.
2002 a l'invitation de Eric Clapton pour rendre hommage a son ami George disparu 1 an plu tot lors du The Concert for George
il joue sur Personal Jesus de l'album de Johnny Cash American IV: The Man Comes Around
sa derniere collaboration sera avec les Red Hot Chilli Peppers sur le titre Warlocks de l'album Stadium Arcadium (Anthony Kiedis lui a rendu un hommage pendent leur concert a Lyon le jour de sa mort)
son dernier concert 1 nouvelle version du Concert For Bagla Desh avec Dhani Harrison & Ringo Starr sur les titres de George Give Me Love, My Sweet Lord & Isn't It a Pity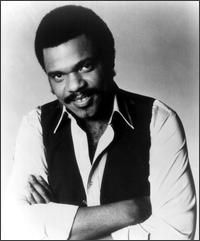 Celui que l'on surnommait le cinquième Beatles, Billy Preston, est décédé le 6 juin 2006 en Arizona des suites de problèmes de santé causés par la greffe d'un rein en 2002 il s'est éteint à 59 ans.
Billy Preston était également acteur et compositeur de musique de films. Il a joué dans Sgt. Pepper's Lonely Hearts Club Band ou Blues brothers 2000 et a composé pour le film The Derby stallion
DISCOGRAPHIE
(1962) Sixteen Years Old Soul
(1965) The Most Exciting Organ Ever
(1965) Hymns Speak from the Organ
(1965) Early Hits of'65
(1966) The Wildest Organ in Town
(1967) Club Meeting
(1969) That's The Way God Planned It
(1970) Encouraging Words
(1971) I Wrote a Simple Song
(1972) Music Is My Life
(1973) Everybody Likes Some Kind of Music
(1974) Live European Tour 1973
(1974) The Kids and Me
(1975) It's My Pleasure
(1976) Billy Preston
(1977) A Whole New Thing
(1978) Behold!
(1979) Late At Night
(1980) Universal Love
(1981) The Way I Am
(1982) Pressin' On
(1984) On the Air
(1986) You Can't Keep a Good Man Down
(1994) Ministry of Music
(1995) Minister of Music
(1996) Words and Music
(2001) You and I
(2001) Music From My Heart
(2004) The Wildest Organ in Town
MUSIQUE DE FILM
(1978) Sgt. Pepper's Lonely Hearts Club Band (avec The Bee Gees, Aerosmith, Alice Cooper...)
(2005) The Derby stallion
PARTICIPATIONS
(non complete)
avec George Harrison
(1970) All Things Must Pass
(1971) The Concert for Bangla Desh
(1976) Thirty Three & 1/3
Eric Clapton
(2001) Reptile
(2001) One More Car, One More Rider
(2003) Concert for George
(2004) Me and Mr. Johnson/Sessions for Robert J
(2004) Eric Clapton: Crossroads Guitar Festival
(2005) Back Home
(2006) The Road to Escondido (album avec J. J. Cale)
The Rolling Stones
(1971) Sticky Fingers
(1972) Exile on Main Street
(1973) Goats Head Soup
(1974) It's Only Rock'n Roll
(1976) Black and Blue
(1981) Tattoo You
(1997) Bridges to Babylon
avec John Lennon
(1970) John Lennon/Plastic Ono Band (piano sur God)
Richie Sambora
(1998) Undiscovered Soul
Jet
(2003) Get Born
Ray Charles
(2004) Genius Loves Company
Ringo Starr
(1973) Ringo, orge sur le titre I'm The Greatest
(1990) Ringo Starr and His All-Starr Band
(2005) Choose Love
Red Hot Chili Peppers
(2006) Stadium Arcadium sur le titre Warlocks
VIDEOS
avec Ray Charles
http://fr.youtube.com/watch?v=4SiqmoZq47I
avec Nat 'King' Cole a 11 ans
http://fr.youtube.com/watch?v=1loV9_xLF8Q
solo de claviers en 2004
http://fr.youtube.com/watch?v=8Ch6JA5isa8
le magnifique My Sweet Lord au Concert for George
http://fr.youtube.com/watch?v=VvH6fxP5hMo
(& sa version dans les annees 70'
http://fr.youtube.com/watch?v=azAk9rCJ7fg
)
Summertime
http://fr.youtube.com/watch?v=YlxxmNP2MKw
Hoochie Coochie Man
http://fr.youtube.com/watch?v=to12_Ex04o4
Satisfaction
http://fr.youtube.com/watch?v=Ts0vwk5mtlU
Let It Be
http://fr.youtube.com/watch?v=lcB30Ydx5s0
Imagine
http://fr.youtube.com/watch?v=sD_BiN2gwnQ
That's The Way God Planned It
http://fr.youtube.com/watch?v=QyyetXvX76Q
I'm So Tired
http://fr.youtube.com/watch?v=3rIcGSrjA3s
avec Joe Cocker & Patti Labele You are so Beautiful
http://fr.youtube.com/watch?v=dedd7_cELi4
You Are So Beautiful (extrait)
http://fr.youtube.com/watch?v=oR7ZoC20WMM
avec The Rolling Stones Hand Of Fate
http://fr.youtube.com/watch?v=js519SUFuzU
avec Ringo & son All Starr Band You're A Friend Of Mine
http://fr.youtube.com/watch?v=_YkqElAR7LY
avec Eric Clapton Sweet Home Chicago
http://fr.youtube.com/watch?v=n39FlIdYiQY
avec BB King & Bruce Willis Sinners Prayer
http://fr.youtube.com/watch?v=ysiT0P6OtvU
Will It Go Round In Circles
http://fr.youtube.com/watch?v=CQ8qLui_YfM
Modo médiathèque





Nombre de messages

: 2366


Age

: 34


Localisation

: Yellow Submarine



Je vais pas dl mais merci pour le résumé. Je connaissais ce mec de nom mais je pensais pas avoir entendu des trucs de lui. Et puis finalement, en écoutant, si évidemment ! J'ai même l'impression d'avoir toujours entendu cette voix
Môman du forum





Nombre de messages

: 4535





Sujets similaires
---
Permission de ce forum:
Vous
ne pouvez pas
répondre aux sujets dans ce forum